Clean and Green Environmental PSG is proud to serve the Columbus, GA area.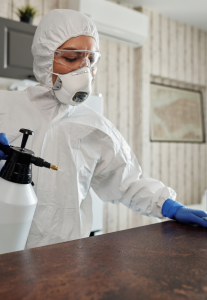 Call Columbus, GA your home proudly and safely! We can keep your home clean from bacteria. Schools, offices, and gyms can also be cleaned by our team. Safety for your family and customers is our top priority. We are educated, experienced, and trusted by many. We stay on top of research and the latest developments for serving the Columbus, GA area. Our team is led by a third-generation contractor with over 25 years of experience. Let us serve you!
Check our free estimate for the services we provide.
Was your home built before 1980 in Columbus, GA? You may need the removal of certain toxins. Make your home a safe place to eat, play, and live a healthy life! Contact us for lead paint removal, asbestos removal, and mold removal including black mold removal. These hazards can cause many issues like brain damage, cancer, and even death. Your Columbus home holds so much character but can be easily deemed unliveable with these toxins breaking it down. Clean and Green Environmental PSG also does Historic Restoration and Demolition.
Enjoy the beautiful city of Columbus and never worry about what you're breathing in! If you want the security of a clean home or business, try our microbial, commercial, and COVID-19 cleaning services in the Columbus area. Free estimates are available for these services as well.
Clean and Green Environmental PSG in Columbus GA is committed to keeping up with all current regulatory standards. Our company maintains all of the required certificates and state licenses set forth by the Georgia State License Board, as well as other local, state, and federal regulations.
We offer a variety of cleaning services in the Columbus GA area including: