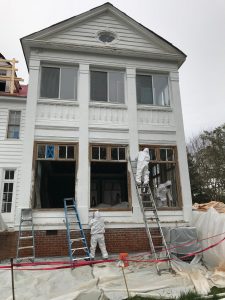 Our certified professionals are experts in lead paint removal and stabilization. Lead dust and lead paint chips can cause serious illness
Asbestos is found almost everywhere, including insulation, siding, tiles, shingles, caulking, adhesive, and duct work. We perform asbestos removal and abatement with the goal of protecting the general public as well as our environment.
Attempting to handle mold issues yourself can be very dangerous, causing major health issues. Our certified professionals will ensure all of your mold is gone.
Our historic preservation and restoration services protect existing historical structures by aiming to repair them to their original condition.
We offer professional demolition services and are experts in dismantling structures of all sizes safely and effectively.