Atlanta Mold Remediation Company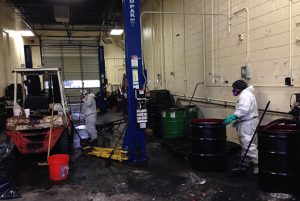 Offering mold testing, mold inspections, mold removal, mold remediation, and mold restoration services.
At Clean and Green Environmental PSG, we will walk through the entire mold removal process with you. 
We have mold removal equipment to ensure that all of your mold is GONE! We never leave a job unfinished. There are many dangers to mold and the hazards it can create. See the dangers that the CDC has warned the public about.
Signs of mold in the home can include moisture on your windows that look spotty, as well as dark blotches on wooden surfaces such as ceiling fans, shadowy blotches in your bathtub or shower, clothing or rooms with moldy odor. Finally a greater occurrence of health problems in the household, especially when there is no bug or virus circulating in your area, can indicate mold in the residence and the need for mold remediation. If you suspect you have mold in your home it is not something to ignore or delay in addressing. The problem will only get worse. Our mold remediation workers and supervisors are regularly and specifically trained in the nuances of this detailed work.
Did You Know?
Mold in the home is one of the most common reasons behind health complications in the United States. Household mold can be connected to athlete's foot, rashes, difficulty breathing and shortness of breath, feeling weak and sickly. Mold infestations can trigger sinus problems and can even poison the blood stream. The effects of mold vary from person to person however it is more dangerous to the very young, very old and those with health issues such as asthma.
Certified Professionals
Clean and Green Environmental PSG has the professionally trained mold remediation personnel to ensure that your mold issues are resolved. Mold is risky to try and handle yourself. You can cause major health issues for yourself and others if the mold isn't properly treated. You can depend on us to take care of you from start to finish. Clean and Green Environmental PSG is a fully certified, fully insured, mold removal company.
Talk to a mold removal specialist today.
Movie Set Mold Cleanup